Sign up now to receive these FREE recordings and to be notified about our next Awakening With Spirit Summit series:
Spirituality: Why it Matters with Marianne Williamson
Living Before, Besides & Beyond the Box with Bishop Carlton Pearson
Featured Speakers:
(click photo to learn more)

Dr Joe Dispenza

Marianne Williamson

Deepak Chopra, MD

Jean Houston

Bishop Carlton Pearson

Sadhvi Bhagawati Saraswati

Zainab Salbi

Louis Gossett, Jr.

Sister Shivani

Bershan Shaw

Rhonda V. Magee, MA, JD

Steve Taylor PhD

Sister Jayanti

Naveen Jain

DDnard

Ainslie MacLeod

Rev. Dr. Temple Hayes

Miranda Macpherson

Masami Covey, M.S., FNTP

Dr. John Demartini
With Host: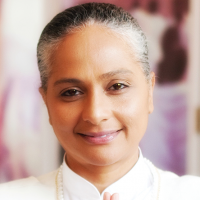 Sister Dr. Jenna
Director of the Meditation Museum and Host of the America Meditating Radio Show
Are you ready to deepen your spiritual awakening?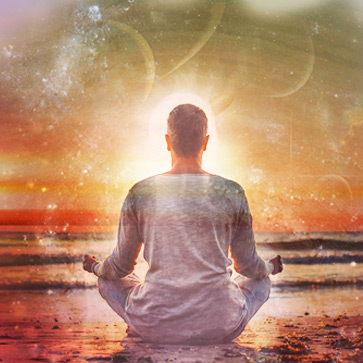 Do you long to connect with Spirit to discover your calling, step into your next evolution, and show up daily as your highest and best self?
Would you like to learn techniques to fortify your inner resilience, overcome obstacles and challenges with greater ease, and experience profound joy on a soul-deep level?
You are being called to bring more to this life. Spirit is alive within you… will you answer the summons?
In a world where many people rely on externals for pleasure and fulfillment, walking a spiritual path can feel challenging. You might be tempted to fall back into old habits and choices, wistful about leaving your old way of being behind, and apprehensive about what the future may bring.
You are likely to encounter stumbling blocks and moments of doubt along the way.
Yet, the spiritual life offers unparalleled experiences of peace, joy, and deep contentment.
If you've been searching for a community of like-minded people — leaders and experts who have traveled their own spiritual path and are committed to fostering your continued evolution...
... you've come to the right place.
In the Awakening With Spirit Summit series, you'll encounter some of the most iconic consciousness leaders of our time, all together in one soul-nourishing series.
In this transformational series, you'll receive valuable insights and transmissions from these world-renowned luminaries, influencers, and up-and-coming changemakers about how they overcame obstacles on their spiritual journeys, and discovered how to move through life with greater ease.
Each soul-healing session will offer you practices, tools, and advice to deepen and sustain your own spiritual awakening.
These vanguard luminaries are gathering together to offer you insights and perspectives from their personal journeys — with the hope and intention that you may learn from their trials, avoid their missteps, and discover how to live an enlightened life in complete harmony with spiritual truths.
Their lives serve as both proof and inspiration that all things are possible when you wholeheartedly embrace the soul pleasures of the spiritual life.
Fortify Your Soul & Activate Your Personal Purpose
While everyone's spiritual path is unique, we are all called to become the best versions of ourselves. Not just for ourselves, but for our loved ones, our communities, and our world.
Through the power of storytelling, you'll see how great spiritual leaders have evolved their inner spiritual landscape, sustained it through specific practices… and how you can do the same.
To guide you, we've gathered 20 master teachers, ranging from world-renowned spiritual teachers like Dr Joe Dispenza, Deepak Chopra, MD, Marianne Williamson, and Jean Houston, to fiercely loving firebrands such as Sadhvi Bhagawati Saraswati, Bishop Carlton Pearson, Bershan Shaw, Rhonda Magee, Sister Shivani, and more.
You'll emerge more inspired, emboldened, and devoted to live a more spiritual life and offer your light freely to yourself and others. You'll elevate your view of spiritual life and practice — and know how to sustain it for all the years of your life.
Here's some of what our brilliant teachers will be sharing with you…
| | |
| --- | --- |
| | Globally renowned author, thought leader, and speaker Dr Joe Dispenza will share the secrets behind consciously changing your thoughts and using them as the catalyst to inspire radical change in your life. |
| | Deepak Chopra, MD, a world-renowned pioneer in integrative medicine and personal transformation, will share how the principle of "love in action" can help you shake off the disillusionment you may feel about today's world and rediscover the depth of your inherent beauty and divinity. |
| | Marianne Williamson will guide you through a process to release fear and accept your role as a powerful being of light — so you can unconsciously give other people permission to do the same. |
| | Prepare to bask in the beautiful glow of Jean Houston as she offers inspiration and practical steps for turning your latent gifts into spiritual action for personal and societal betterment. |
| | Join Sadhvi Bhagawati Saraswati in a guided practice to tap into your inner consciousness and learn important tools that can help you navigate and deepen your awakening. |
| | Experience what it's like to let go of always having to be in the driver's seat as award-winning actor Louis Gossett Jr. guides you through a process to find a connection to a higher power every day. |
| | With Bishop Carlton Pearson, you'll explore the depths of your soul by examining what you believe, why you believe it, and how those beliefs add to or subtract from the quality of your life. |
| | Transformational coach Bershan Shaw will help you unleash your inner warrior, overcome what's holding you back from your greatness, and become your most authentic self. |
| | Rhonda Magee will show you the path to integrating mindfulness as a tool for spiritual awakening — and creating societal change in the areas of higher education, law, and racial justice. |
| | A spiritual leader and teacher for over 50 years, Sister Jayanti will guide you to draw power from Source to initiate transformation to a higher level of consciousness. |
| | Rev. Dr. Temple Hayes will take you through a mystical process to open your heart, train your mind, and trust in a greater design so you can access the wellspring of your own knowingness. |
| | Past-life psychic, author, and spiritual teacher Ainslie MacLeod will share how to create a deep connection to your spirit guides in order to discover your soul's life plan — the blueprint for your current incarnation. |
| | And much more! |
Cultivate Spiritual Resilience & Experience Greater Joy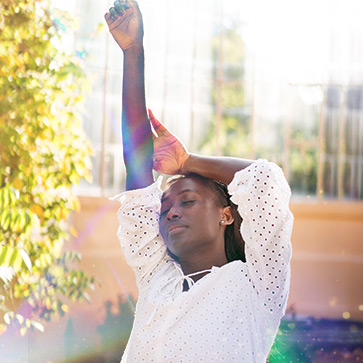 Imagine knowing how to connect with a higher consciousness, enabling you to sustain your spiritual awakening, release limiting beliefs, overcome obstacles, and step into your authentic power.
This is your moment to fortify your soul, cultivate spiritual resilience, and practice the skills you need to maintain your spiritual evolution.
As you leverage your light for the greater good, you ultimately become a source of hope, healing, and inspiration for others as they progress along their own spiritual path. Become one with this intention and you will live with peace and purpose all the days of your life.
In this inspirational online series, you'll discover:
Why spiritual awakening doesn't have to take a lifetime
The practice of ego relaxation as a tool to access the grace you need to stay calm amidst chaos
How to create a deep connection to your spirit guides
Practices to bridge the spirit and the soul, especially during times of change and uncertainty
Principles from the path of Sannyasa that can assist you on the inward journey
Ways that your past lives directly influence your present life
That your soul has a blueprint for each stage of life, and is connected to your purpose
How to train your mind to tap into your inner "knowingness"
The concept of "spiritual relocation" and an empowering view on aging
How to create love that transcends trauma
The signs and signals that you're connected to your soul's purpose
Tools to ensure that you're truly "awake" in your spiritual awakening
Secrets for getting out of the habit of focusing on enticing short-term results
Ways to experience the light of your inner being
What Raja Yoga is and how to unite with the source of love, light, peace, purity, joy, and truth
How to be present in love in any given moment
Pathways to connect with your divine self... to heal, expand, and thrive beyond anything you've ever experienced
Practices for aligning with the greatest vision you have for your life
And much more!
This series will support you in sustaining your soul's journey… offering you access to the world's spiritual masters and pioneers in the consciousness movement.
Awakening With Spirit comes from the heart and mind of our series host Sister Jenna — a beautiful luminary, spiritual leader, and advocate for meditation and mindfulness.
And now, Sister Jenna is partnering with The Shift Network to bring YOU today's top influencers and transformational change agents to share their personal stories of spiritual stewardship to inspire and guide you through difficult situations, and help you connect to a larger, more meaningful purpose.
As she shares, her mission is to "decode critical current issues and offer a perspective for folks to find clarity, power, and insight." Sister Jenna is well-respected for her remarkable ability to reorient people away from the level of their problems, and toward the level of solutions.
Sign up for this life-enhancing series to re-inspire your vigor for your spiritual awakening, overcome challenges along your path, cultivate soul-deep resilience to honor your purpose, and answer your higher calling.
Here's what participants had to say about similar summits…
"This was by far one of the most comprehensive and relevant online summits I've experienced."
This was by far one of the most comprehensive and relevant online summits I've experienced. Every Shift Network event is better than the last.
— Jeannette Folan, integrative health coach
"This summit resulted in so many wonderful insights I have been sharing with family and friends, and they all look forward to taking part in a future summit!"
This summit resulted in so many wonderful insights I have been sharing with family and friend,s and they all look forward to taking part in a future summit! Thank you to all the speakers and the host!
— Julie Frank, Marion, Iowa
"I loved the summit. There were so many different subjects with easy-to-learn processes."
I loved the summit. There were so many different subjects with easy-to-learn processes. It's great that they would appeal to so many different people. Please keep them coming.
— Jane MacKinnon, Christchurch, New Zealand
"... this was the best summit I have ever watched, by far."
I listened to some of my favorite speakers, and to some I don't hear very often, and with each one I was so blown away by their radiance, peace, and profound sharing, more than I have observed previously. In that regard, this was the best summit I have ever watched, by far. Thank you so much for this very worthwhile and most enjoyable summit.
— Marcia, Waterloo, Canada
"The feeling was like being in a room all together, and the energy field and healing was instant, real, and palpable!"
The direct communication between the speakers and the audience was awesome and intense! The feeling was like being in a room all together, and the energy field and healing was instant, real, and palpable! Had to upgrade because these healers and sessions will be needed in my life forever.
— Sandra Racy, Oden, Michigan
Co-Sponsors